The fine folks at Piers Diesel Research (PDR) in BC Canada built the motor in the BBD In May of 2003. I took a week off work and drove up to have the new motor installed. I would like to thank Piers and his staff; they made me feel very welcome. PDR's facility is awesome, he is in a performance mall right next to a turbo shop and, fuel injection shop, Cummins is right down the road, and BD and DTT are just a short drive away. In April of 2005 We upgraded to larger turbos, laser cut delivery valves, bigger fuel lines, bigger injectors, advanced the timing and gave it more RPM's.

Now these are sweet !!!!

custom fly cut marine pistons, with ceramic coated tops and bottoms, and silicone skirts.

Angled view of these sweet custom pistons....

Picture of the under side of the PDR stage III ported and polished head.

Can't forget the custom valve springs, retainers, and keepers

My PDR stupid pump on the flow bench

Motor gets a fresh coat of Cummins paint after everything is on, and the motor is ready to go in.

Exhaust side view of the motor before installing. You can see here that we used a port matched ATS three piece pulse manifold

The PRO-52 on the left, compaired to the Big Brother on the right.

Turbo's hung on the motor, the folks at PDR also added a bracket from underneath to support the Big Brother.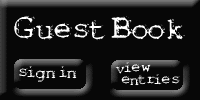 The Load Boss 205 Amp HD Alternator, replaces the stock 120 Amp, bolts right into stock location, upgraded the charging cable to 4 gauge, and while I was at it "Bling" in the form of the Chrome bracket.  

Here is a picture of the PRO52 down pipe adaptor test fitted to the Big Brother Turbo.

Solenoid operated emergency air shut off valve, I sliced the intake tube and tig welded tube adapters in place. There is going to be a three-position switch on the dash, which will either send power to the pull cable on the rear bumper, flipped to shut the valve manually, and the third position will be off.

Copyright © 2003 BigBadDodge, All Rights Reserved.

Motor



Modifications
Additional power and cooling are handled by two separate stage II water and methanol injection kits from Snow Performance. I am using 4ea 625ml nozzles. In the picture to the left you can see one of the two nozzles that are installed in the intake horn as well as the two HD Variable controllers . In the picture to the right the two installed in the cover plate.

Electric water pump, no more blown freeze plugs

Thanks to the fine folks at Ponci's Diesel Center we were able to relocated the Big Brother turbo over the wheel well in order to go with a hood stack in 2006